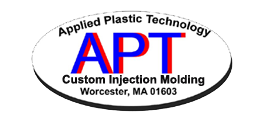 &nbsp&nbsp
Applied Plastic Technology 169 Fremont St. Worcester, MA 01603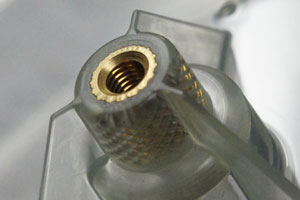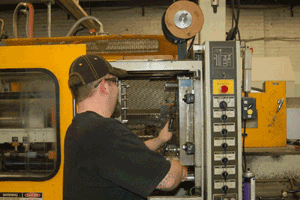 Insert Molding
When you need a mechanical connection between two parts,one way to do this is to mold a threaded insert into the part. The end user can then assemble and disassemble as needed.
Overmolding
In cases where two different materials will be combined into one finished part, you may want to consider overmolding.
Overmolding can be a one step process, where we use outsourced materials such as screening and mold a frame onto it.
Overmolding can also be a two step process. We would mold one part then insert it into a larger mold and mold a different material on top of it.
It is a cost effective solution when combining materials.