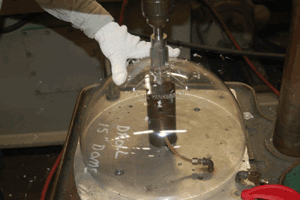 Secondary Processes
Alongside our services in plastic injection molding, we also house capabilities for plastic machining at APT. Our machines can perform any machining task on plastic including drilling, tapping, milling, routing, and ultra sonic welding to your specifications and needs.
We may operate to custom shapes utilizing standard drill presses and when necessary, with CNC machining for higher production runs. We machine most types of plastic including Acrylic, PVC, ABS, Lexan, and PP. Post processing services such as ultrasonic welding in addition to bonding and adhesives are additional services that we offer in joining plastic components together for your final assembly.
For assembly services and processes, APT hosts a full offering of bonds and adhesives and ultrasonic welding machinery. In applications where visual appeal of the Plastic is important, we have adhesives and bond coats to attach components of differing types of Plastic together. In situations where structural strength is important we have an array of ultrasonic machinery to weld them together by essentially creating a partial melt via high frequency vibration in forming a solid state, permanent bond. Ultrasonic welding may be used on dissimilar Plastic across a wide selection of industries from medical to aerospace to packaging.
As APT implements JIT and kanban standards, we are able to fulfill your orders with rapid turnaround and high satisfaction.